ISWS is held in the University Residential Center located in the small medieval hilltop town of Bertinoro. This town is in Emilia Romagna about 50km east of Bologna at an elevation of 230m above sea level. It is easily reached by train and taxi from Bologna and is close to many splendid Italian locations such as Ravenna, Rimini on the Adriatic coast, and the Republic of San Marino (all within 35km) as well as some less well-known locations like the thermal springs of Fratta Terme, the Pieve di San Donato in Polenta and the castle and monastic gardens of Monte Maggio. Bertinoro can also be a base for visiting some of the better-known Italian locations such as Padua, Ferrara, Vicenza, Venice, Florence and Siena.
The city of Bertinoro itself is picturesque, with many narrow streets and walkways winding around the central peak. Meetings are held in an archiepiscopal castle that has been converted by the University of Bologna into a modern conference center with computing facilities and Internet access. From the castle you can enjoy a beautiful vista that stretches from the Tuscan Apennines to the Adriatic coast and the Alps over the Po Valley.
The University Residential Center is located at Via Frangipane, 6 in Bertinoro (Telephone: +39 0543 446500 Fax: +39 0543 446599).
Bertinoro lies approximately half-way between Bologna and the Adriatic coast town of Rimini. Here is a Google Earth place mark to locate the BiCi complex in Bertinoro. If you are arriving by car, you can obtain driving instructions from most starting points using Google Maps.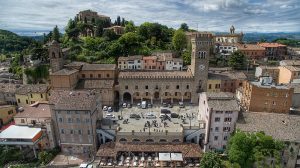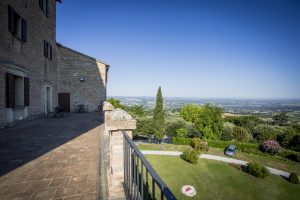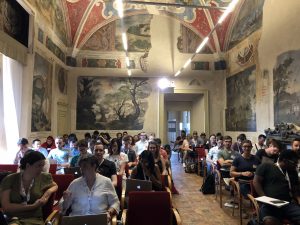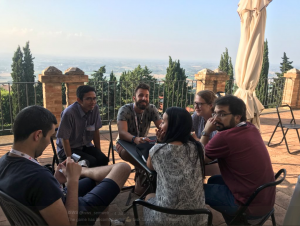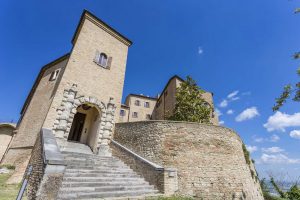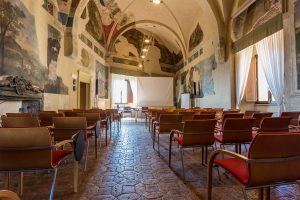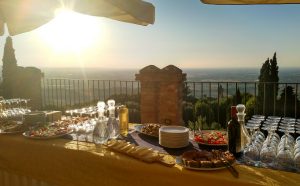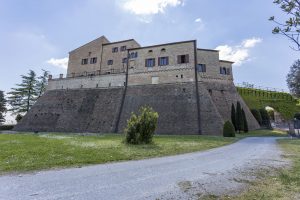 Bologna Airport to Bologna Centrale Railway Station
Shuttle Service
There's a shuttle service every 11 minutes, the transfer takes around 20 minutes.
Tickets can be purchased directly online, from the automatic vending machines located in the airport, and in Bologna Centrale Railway Station (at the Aerobus departure point) or at the TPER ticket offices.
Taxi
The transfer takes ~15 minutes and the cost is ~20 €.
From Bologna Centrale Railway station you can reach the school by train. You can choose between two target stations: Forlimpopoli/Bertinoro and Forlì.
Bologna Centrale to Forlimpopoli (Bertinoro)
Direct trains – shorter transfer to the school
If you arrive at Bologna Centrale Railway station at a time close to a train directed to Forlimpopoli/Bertinoro, we recommend to take that solution as the transfer is shorter.
Some of the scheduled trains are as follows:
Train "Regionale" n. 11557 dep:7:06 arr:8:07
Train "Regionale" n. 2885 dep:9:35 arr:10:33
Train "Regionale Veloce" n. 11535 dep:11:35 arr:12:33
Train "Regionale" n. 6565 dep:12:16 arr:13:15
Train "Regionale Veloce" n. 11545 dep:17:35 arr:18:33
Train "Regionale Veloce" n. 11547 dep: 19:35 arr: 20:33
You can buy tickets online.
Notice that there are other possible solutions, they are ok but they include a connection, so be careful.
Bologna Centrale to Forli
Direct trains – longer transfer to the school
There are very frequent trains. You can see the available solutions and buy tickets online.